↠
Spring Network – Battling the waves
Spring Network – Battling the waves
In this Issue of our spring Network, we have stories all across the Fishermen's Mission from helping fishermen and their families, teaching the next generation about net building and the Great Porthleven Baulk Auction. To view the Network Magazine please click on the image below.
In this issue:
Routine Peril
A Night Never Forgotten
Summerhouse for Scott
---

The gentle rocking sway as the swell buffers the boat. The all-pervading aroma of sea air, diesel and baited pots. The ropes hissing and smacking as they spool across the deck releasing the creels to the deep. The seagulls bobbing and waving above as the sun glistens across the inky seas. 
---
If you would like to receive a copy of the Network Appeal, please fill your details below and we will add you to the Network distribution list.
---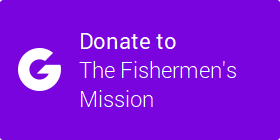 The Fishermen's Mission takes care of the families of men lost at sea. But we need your help if we are to continue to offer bereaved families the financial and emotional support they need.