Good mental health is so important. We are trained listeners and we may be able to help
When we bottle-up our thoughts and emotions they can make us feel mentally and physically unwell. Whether it is physically or emotionally, mental health can severely affect the way we think and behave.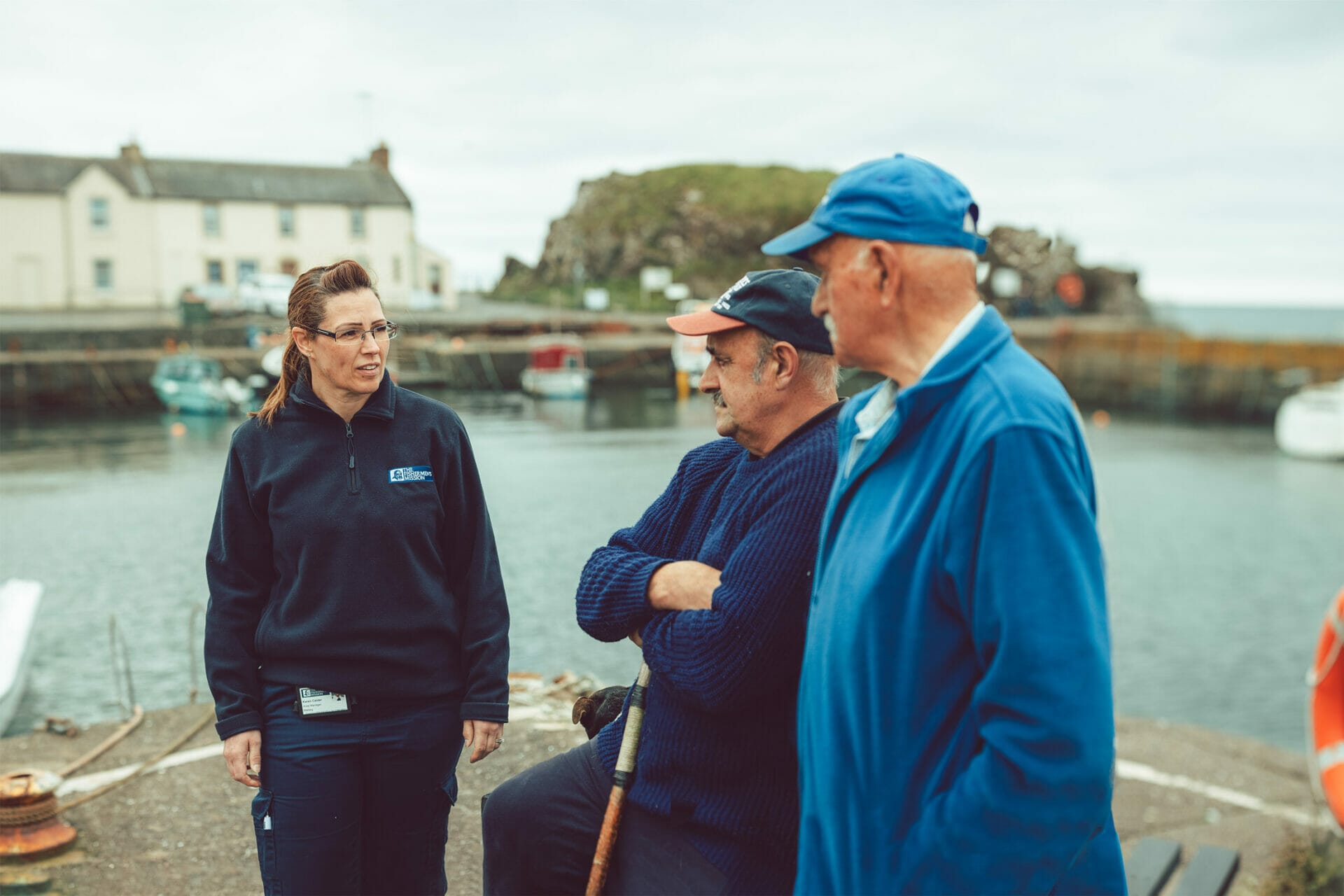 We are someone you can turn to when life is a struggle or if there is a bereavement close to home. As well as being trained listeners, all of our staff are also trained Mental Health First Aiders. 
Sometimes life is overwhelming. We can meet confidentially – either in person, via email, phone or using social media – to support you with your problems or concerns.
Emotions can be confusing
Don't be a victim of your emotions, learn how to use them to make better decisions:
Be able to say no when you need to
Share your feelings with others
Stay calm when you feel angry
Reassure yourself when in doubt
Solve problems amicably
Avoid addictive substances
The Fishermen's Mission is here for you, but for out-of-hours support, here is some information to help you
Further support may be available from the following organisations:
For health-related issues: Call NHS 111 or in an emergency call 999
For emotional and crisis support: Shout 24/7 provides free support using a confidential, service, although some mobile networks may charge for texts If a fisherman is feeling anxious, stressed or depressed they can text the word FISH to 85258 for free, confidential support at any time of day or night OR Call the Samaritans 116 123 (24-hour Freephone) https://www.samaritans.org/ or email jo@samaritans.org or contact the crisis team at your local A&E department.
For alcohol difficulties: Call Drinkline 0300 123 11100 (Freephone 9am – 8pm Mon-Fri; 11am – 4pm Sat-Sun) or Drinkline Scotland 0800 7314 314 (Freephone 9am – 9pm Mon-Fri; 10am – 4pm Sat-Sun) or see helpline links on the Drinkaware website https://www.drinkaware.co.uk/advice/alcohol-support-services/support-lines
For drug-related issues: Call Know the Score Drugs Helpline Freephone 0800 587 587 and Webchat (9am – 9pm Mon-Fri; 10am – 4pm Sat-Sun) https://www.knowthescore.info/ or call the Addiction Helpline 0808 1693 9632 (24-hour Freephone) https://www.addaction.org.uk
For issues regarding loneliness: Call The Silver Line 0800 4 70 80 90 (24-hour Freephone for older people – aged 55 or over) https://www.thesilverline.org.uk/